Cascina Maddalena focuses on the cultivation of a sustainable vineyard, introducing practices that are friendly to both the environment and the consumer, with honesty and transparency, to create a high quality product.

ARE YOU BIO?
We are frequently asked this question and the answer is: "No, we are not biological". "Bio" certification is not the only way to achieve a more sustainable environment: there are many other practices and we strongly believe that every business should implement common sense, the intention and the ability to practice agriculture is not based on exploitation, but on the farmer, who is the true guardian of his territory.

LESS ENVIRONMENTAL IMPACT
The environment in which we live and work is particularly close to our hearts, for this reason we commit to the abolition of herbicides, to reduce the number of systemic treatments and to use products with a lower environmental impact, we apply the technique of "sexual confusion" to avoid high-impact insecticide treatments.
Fertilization is 100% organic and irrigation is only used if strictly necessary.
We also choose to protect the environment through our choice of packaging which is more sustainable and natural.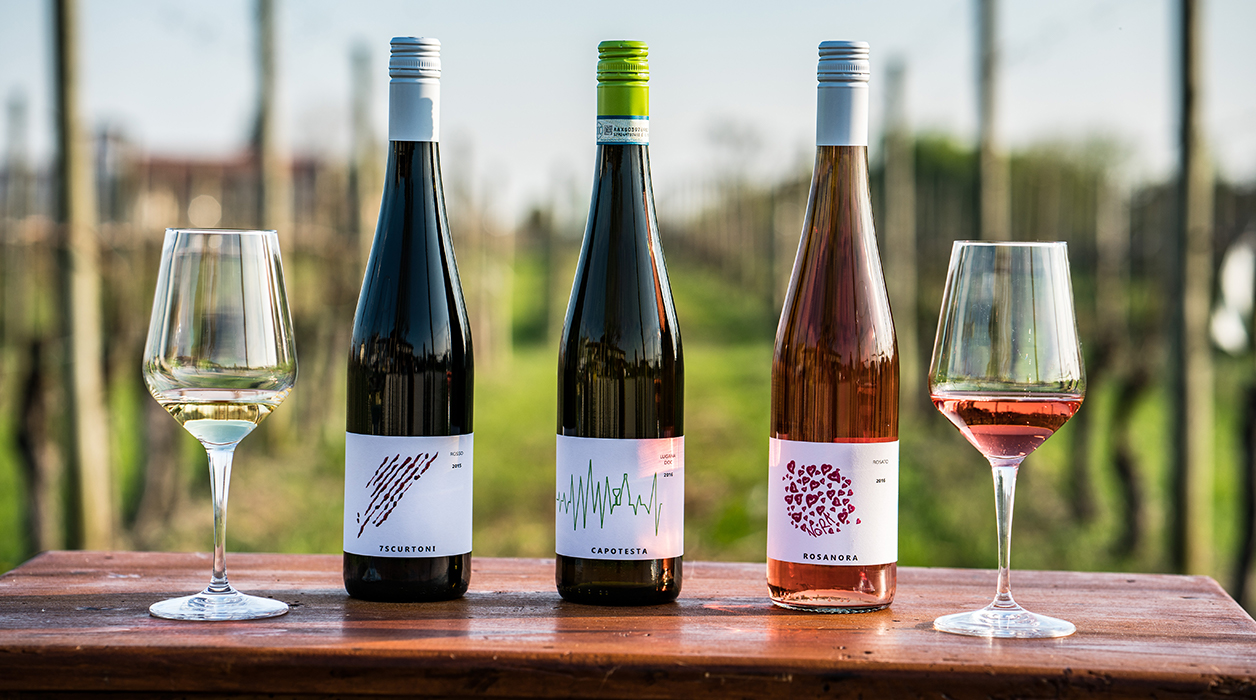 WE USE STELVIN SCREW CAPS
In 2017, we introduced the "Stelvin" screw cap to our wine production, with the exception of our sparkling wine. It has a neutral closure from an organoleptic point of view and protects the integrity of the wine because it improves the hold and freshness of the product. It also drastically reduces the use of  sulphites, added during bottling, to the benefit of the quality of the wine and the health of those who drink it.
Cascina Maddalena wine is also sold in glass bottles that are more sustainable, weighing a hundred grams less than the previous ones.