Az. agricola Cascina Maddalena
di Molinari Raffaella
Via Maddalena 17, 25019 Lugana di Sirmione (BS)
P.IVA: 01811610987 | C.F.: MLNRFL57B55B107Q 
info@cascinamaddalena.com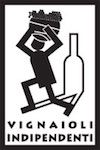 Each territory has its own soul: it passes from the earth to the vines and from the vines to the wine. Wine is its territory: it is the land, the sweat and the passion of its cultivator; this is why we are members of FIVI The Italian Federation of Independent Winegrowers, which has always been committed to making sure that the love and hard work of the winegrower does not go away, but continues, not only in making wine, but also in preserving the land, where every bottle is created and thanks to which it is unique.
WINERY
From Monday to Saturday: 9:30 – 12:30 and 14:30 – 18:30 
Advanced notification by phone is preferable.
WINERY TOUR WITH WINE TASTING
From Monday to Sunday from 10:30 to 18:30, reservation only.
Every Wednesday from May to September
At 14:00 hrs Tour in Italian and English.
FARMHOUSE
 You can make a reservation for lunch or dinner for GROUPS:
From JUNE to OCTOBER  15 people minimum
From NOVEMBER to MAY   25 people minimum
For INDIVIDUALS take a look at our EVENTS page.