You should spend more time in the vineyard than in the winery
You create your wine in the vineyard
You make a difference in the vineyard.
Wine is made in the vineyard: Mattia learned this from his father Luciano, who taught his son to love their fields and vines. As Luciano says repeatedly, "You must work hard in the vineyard, take care of the grapes and vines: this is where wine is born."
And he reveals the three elements that distinguish Lugana wine are:
THE TURBIANA AUTOCHTHONUS VINE
LAKE GARDA'S MICRO-CLIMATE

OUR LAND, CLAY SOIL
Cascina Maddalena and its vineyards are at the heart of Lugana: one hundred percent clay, only clay, full of mineral salts that give Lugana its special flavour, known as sapidity.
The area used to be marshland and the clay is a result of these swamps: it is as hard as rocks when dry and soft and sandy when wet.
It is not good land for agriculture, but is exceptional for the Turbiana grape.

FOLLOWING TRADITION
"Vineyards are like children, we are three generations of winegrowers who take care of our vineyards with the same love and care with which we raise our children and you can feel this in our wine: love, family, tradition."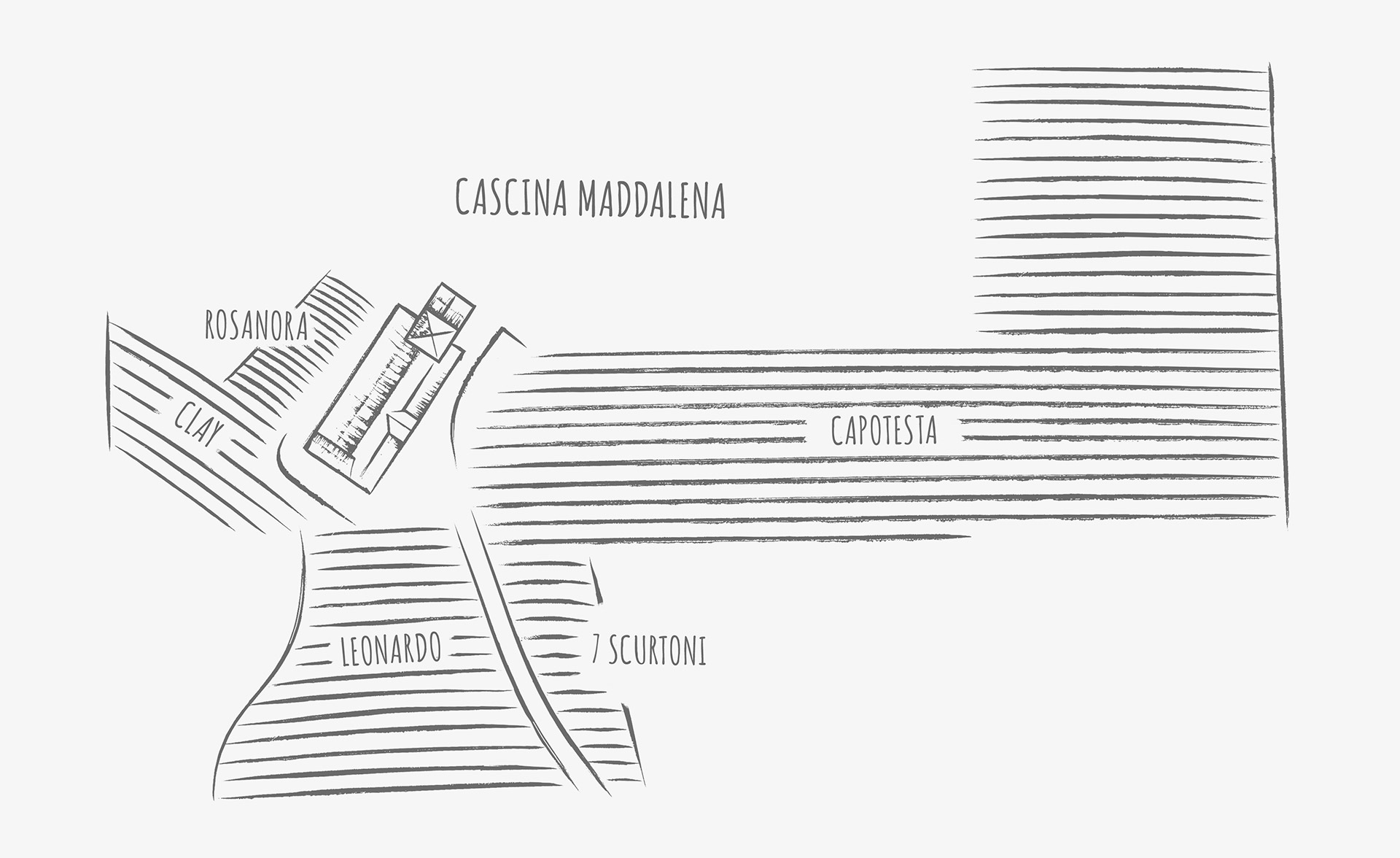 OUR VINEYARDS
In our four hectares we cultivate not only Turbiana, but also Marzemino and Cabernet Sauvignon.
We make wine only using grapes from our vineyards.

A GREEN HUG EMBRACES OUR FARM
Our farm is embraced by our vineyards: they are bright green in the summer and fiery red and yellow in the autumn. They lose their leaves in the winter, waiting for the competent hands of Mattia and Luciano to be pruned and tied.

WE LISTEN TO EVERY SOUND IN THE VINEYARD
You listen to every sound the vineyard makes just like you do with your family, and you observe.
The vines grow again in the spring when they begin to bleed, a sign that they are waking up and the long winter is over.

MATTIA AND HIS PASSION
That's why Mattia is here to make his wine: he is not interested in expansion, what really matters to him is making wine, to do it as it should be done; the important thing is to start in the vineyard, Mattia loves his work in the fields more than in the office.
You will find him in the fields tending his vines under the summer sun and in the winter frost.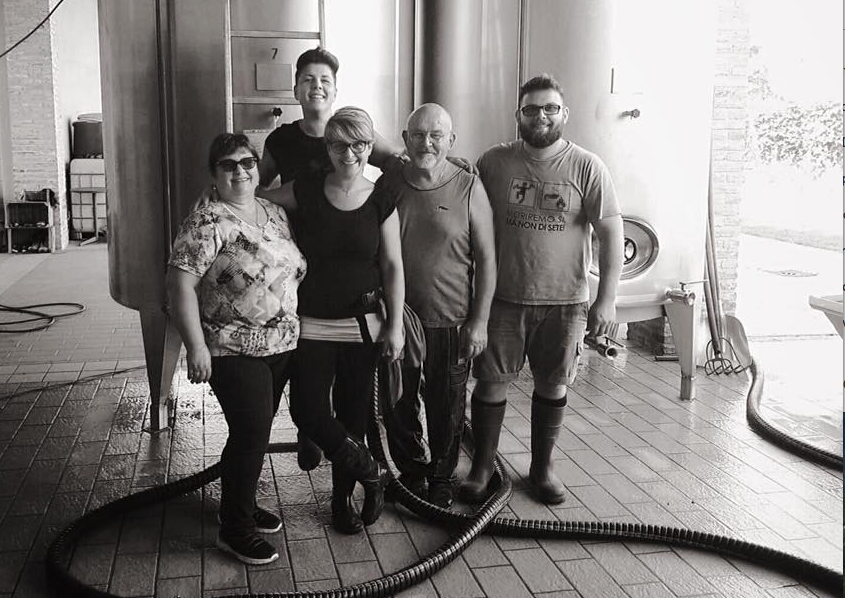 After a year of hard work, passion and fatigue it's time to pick the fruit:  the harvest takes place from mid-September when the harvesters' scissors shake the branches and grab the best bunches.
At Cascina Maddalena we harvest at least twice, if not three times, to carefully select the grapes and give you the best wine.