From the earth to the table, our cuisine is the most authentic and delicious expression of our family's traditions. We like to spoil our guests with genuine recipes and "0 km" products that tell a little bit about us, our history and our land.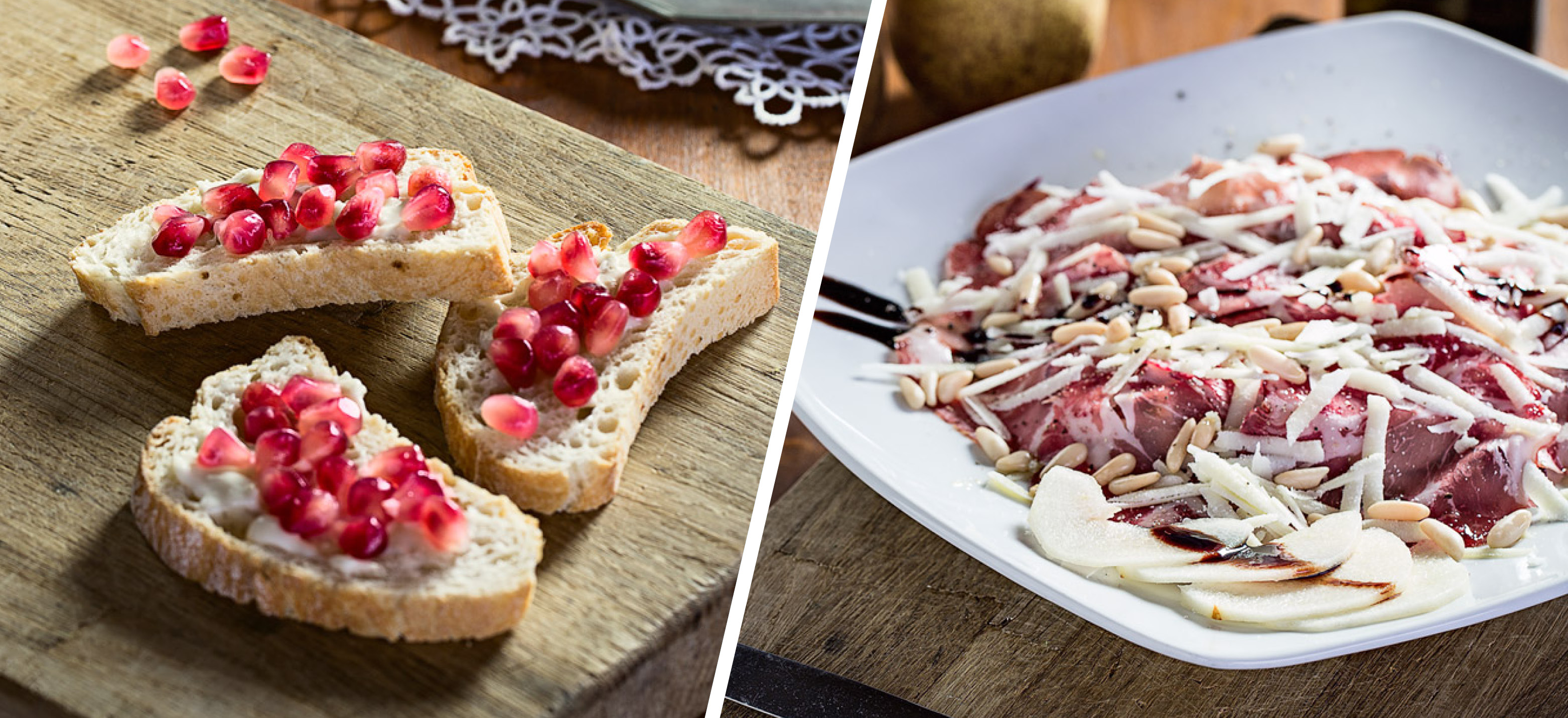 OUR STARTERS
Our territory blesses us with many special cold cut meats that have unmistakable flavours. We enhance these with other products from our land, such as chicory and pears, or local cheeses like Silter, to exalt their delicacy and make your palate sing. We give them value so you can get to know all the gastronomic nuances of our territory.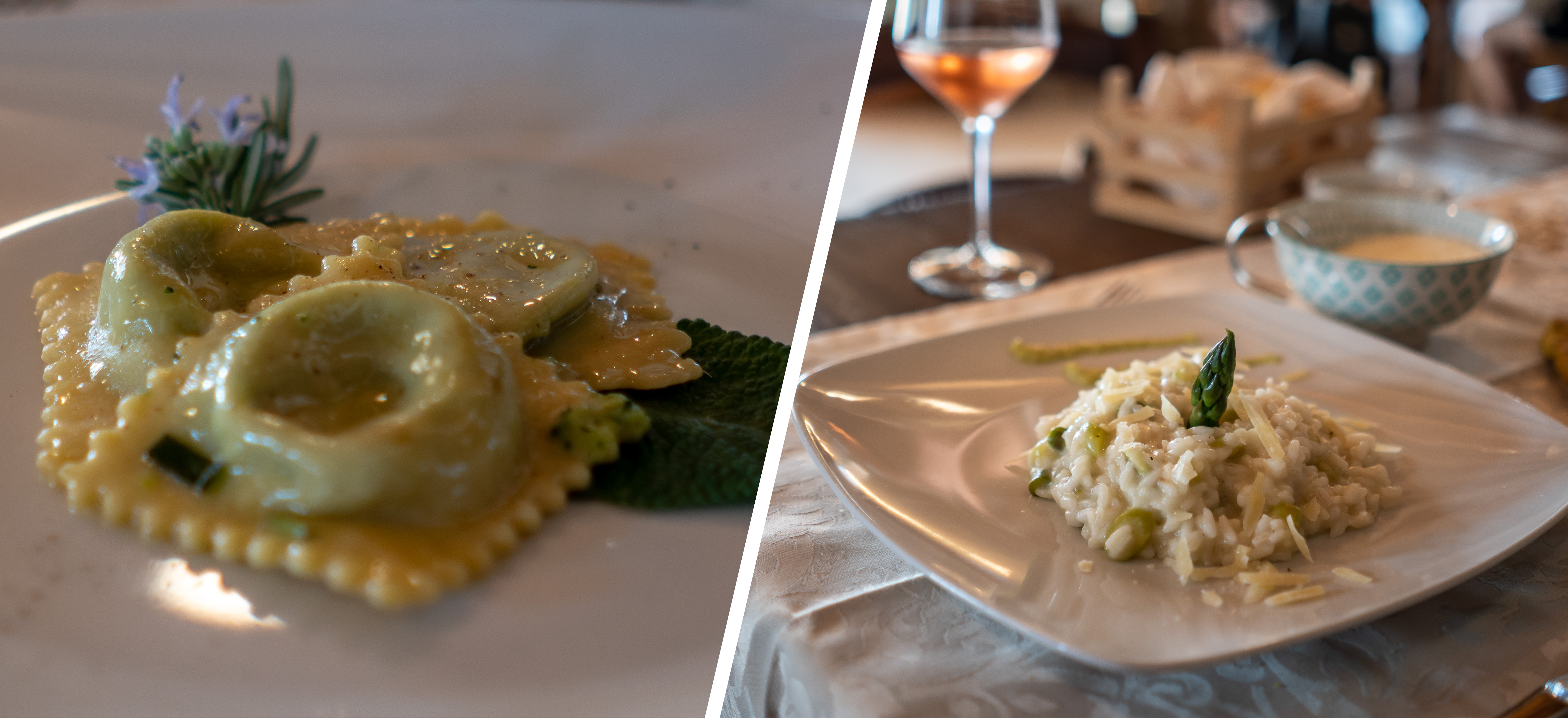 OUR FIRST COURSES
Let's start with our first courses. Risotto. Our favourite dish. Our family loves it. Do you like risotto? Have you ever tried "Raffi's"?
Here is a taste:
Risotto with bacon, walnuts, chicory and our red wine
And do not forget our pasta!
Fresh pasta stuffed with vegetables from our vegetable garden and local cheeses.
Is your mouth watering yet? And just think, we are only at the beginning …
[rev_slider_vc alias="agriturismo-slider-12″]
BRESCIA SPIT ROAST MEAT
Mattia is very proud of his spit roast meat, he wakes up early in the morning to pierce and prepare Elisa's meat with his father Luciano.
Sometimes his sisters help to prepare the meat on the spit and then Mattia carefully begins the long cooking process of Cascina Maddalena's spit roast, made only with meats and potatoes and following local Brescia traditions.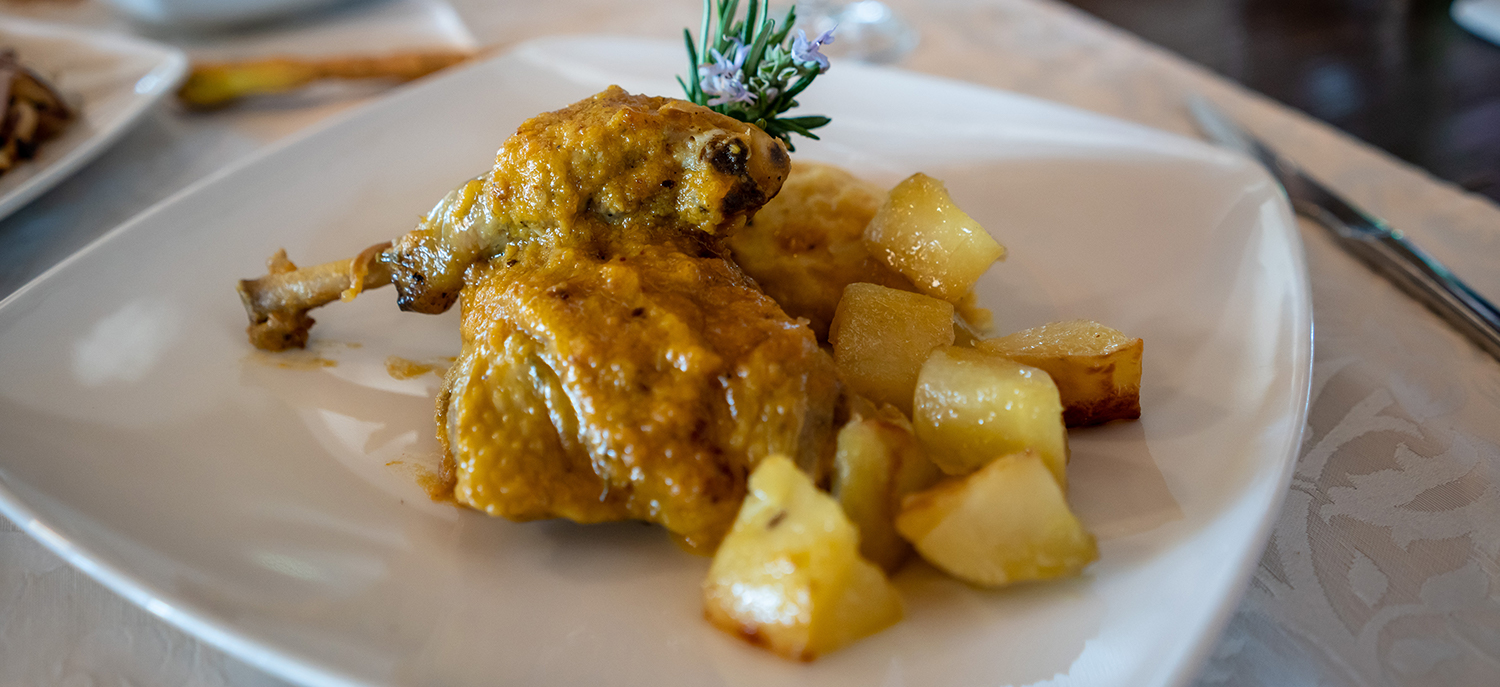 OUR MAIN COURSES
In addition to our spit roasts, do not miss our other main courses, nutritious and always authentic specialties such as:
meat stew with fresh polenta
grilled beef cuts and grandma Cati's guinea fowl.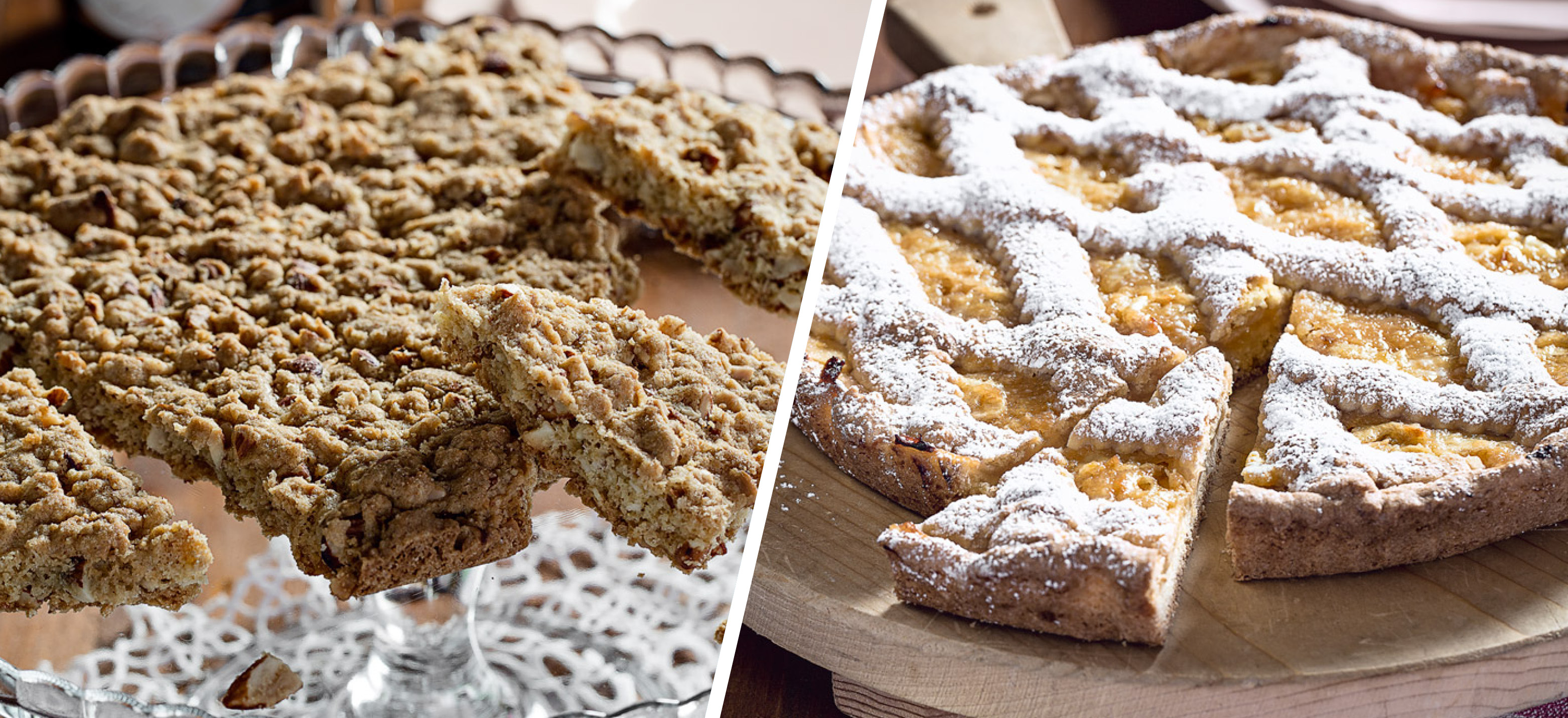 OUR DESSERTS
Made at home, by hand, like in the olden days. Their aroma is irresistible and their sweetness is heavenly to the palate.
Our masterpiece is the "Sbrisolona" biscuit crumble cake. Do you want to try some? You won't be able to leave without taking a slice of it home!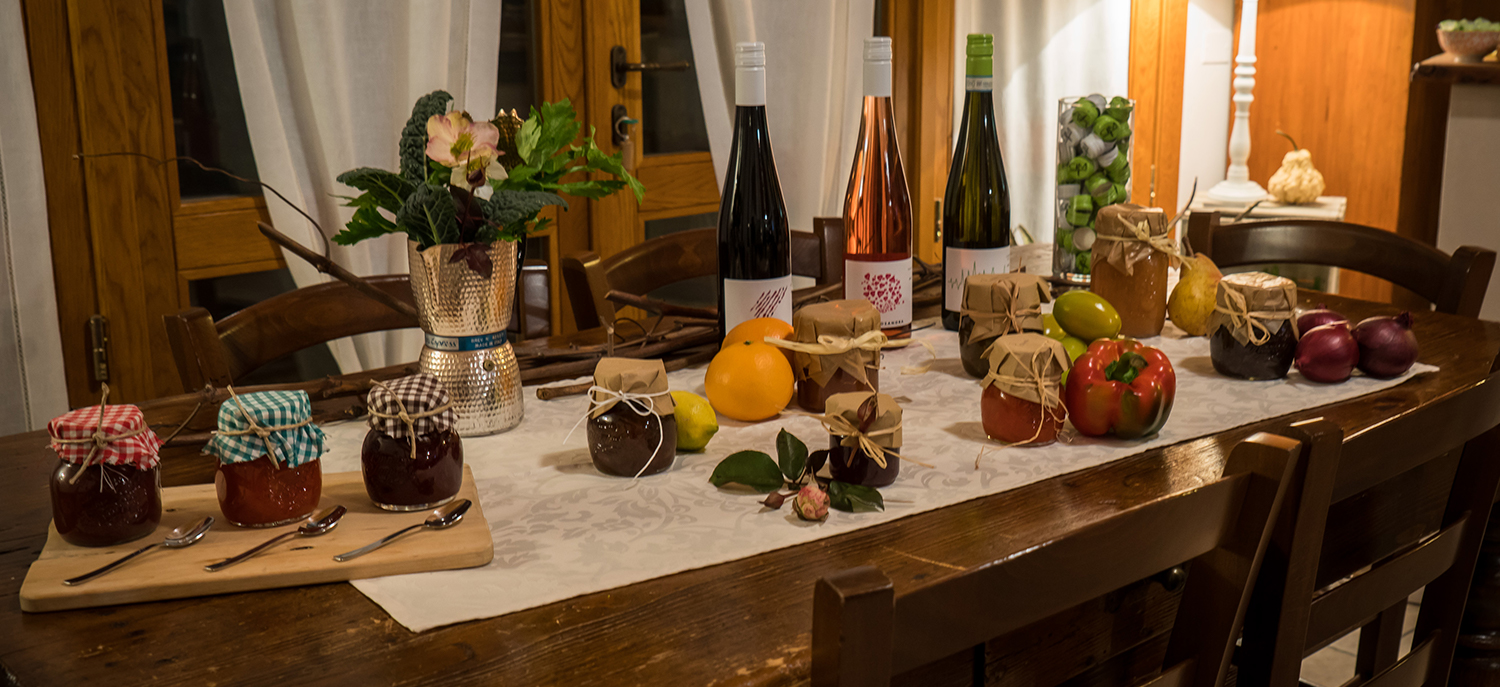 OUR JAMS
Did you know that we make all our jams and conserves by hand? They are prepared by Raffaella and Elisa using our fruit and vegetables, to enhance the taste of local cheeses and dishes that we prepare with great dedication.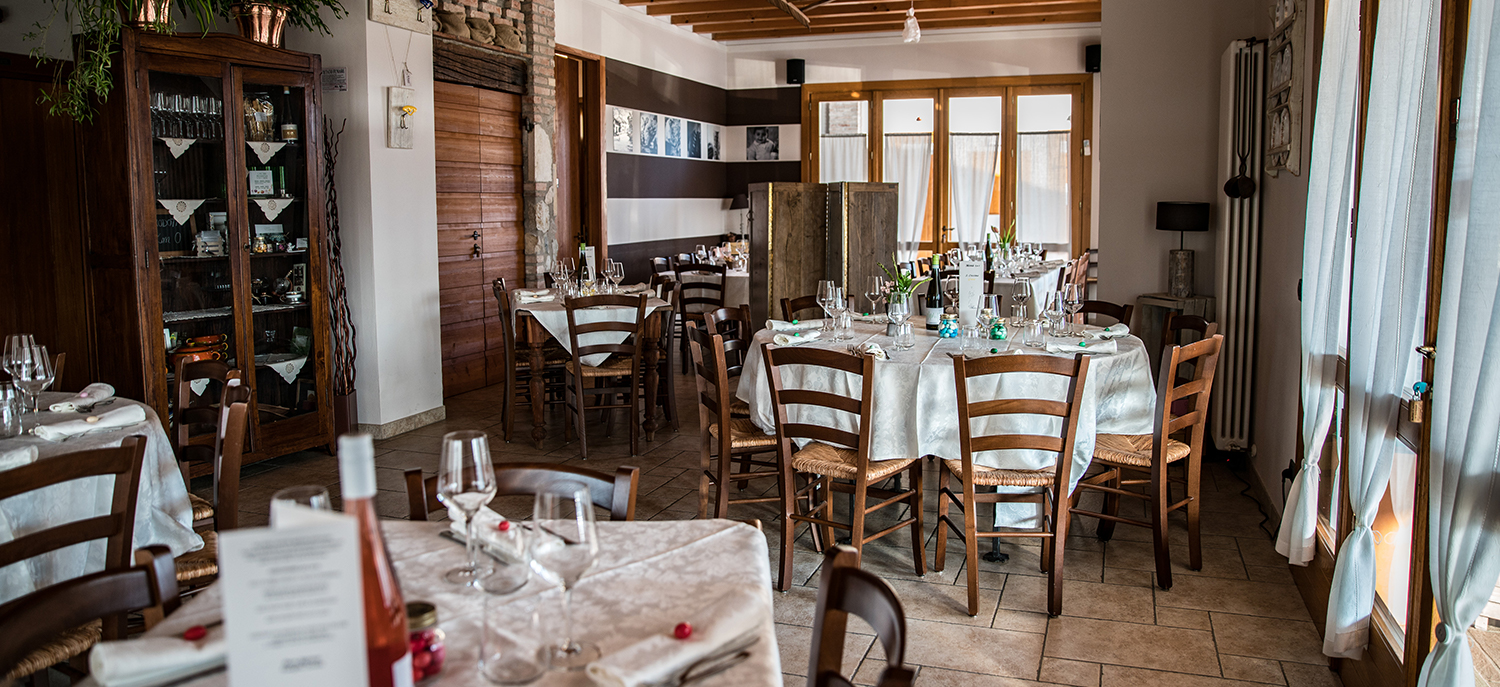 FEEL AT HOME IN THE FARMHOUSE
The large sturdy wooden tables, straw chairs, the table set, wine ready to be uncorked, the sweet and familiar noises of a kitchen at work: you're at home, you're at Cascina Maddalena.