A romantic dinner in the vineyard? Do you want to celebrate your birthday? Your child's baptism? Communion or Confirmation? An anniversary perhaps, or why not, your wedding day?
At Cascina Maddalena we are happy to help you celebrate in a special way.  Together we can prepare an unforgettable moment for your most important memories.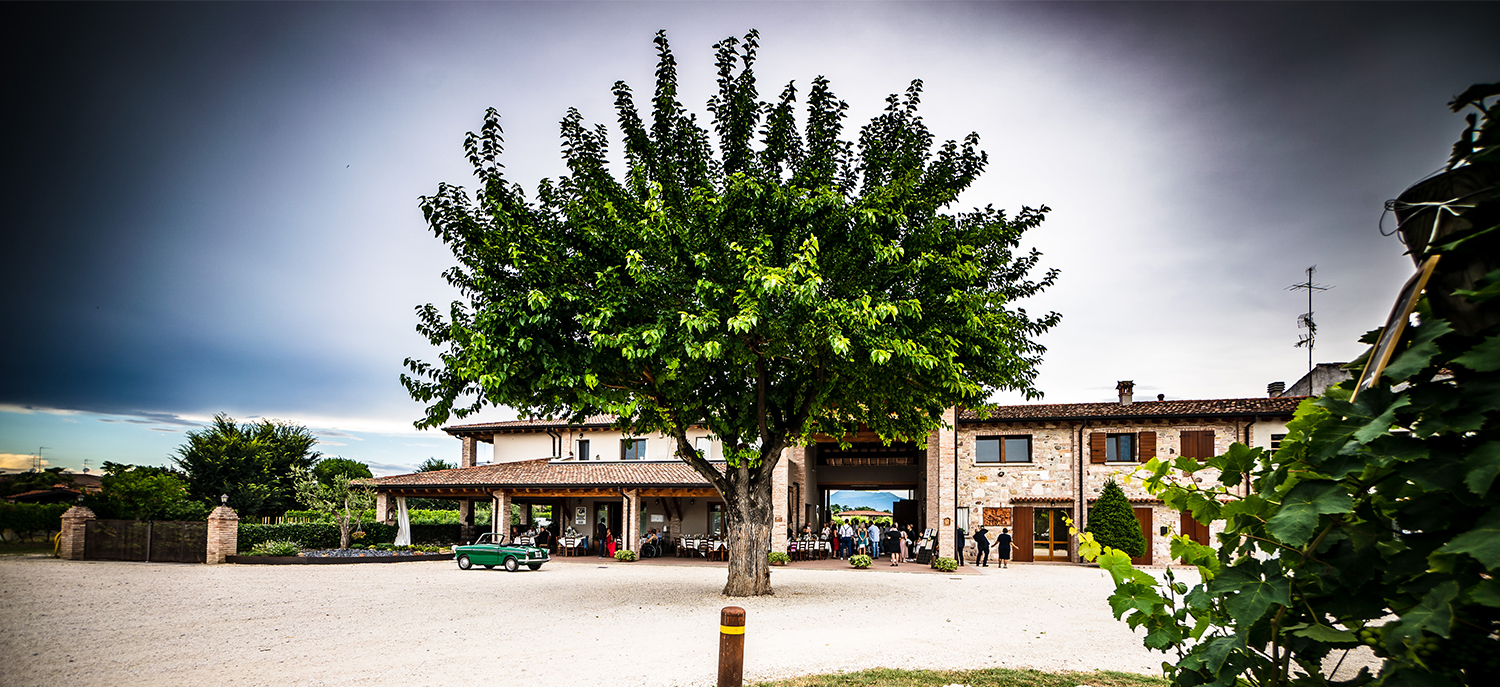 ALL OF THE FARMHOUSE FOR YOU
Immersed in the countryside and vineyards, just steps from the turquoise lake Garda, with the majestic Mount Baldo in the distance and the mulberry bushes on guard: imagine the atmosphere of your special day and organize it with us.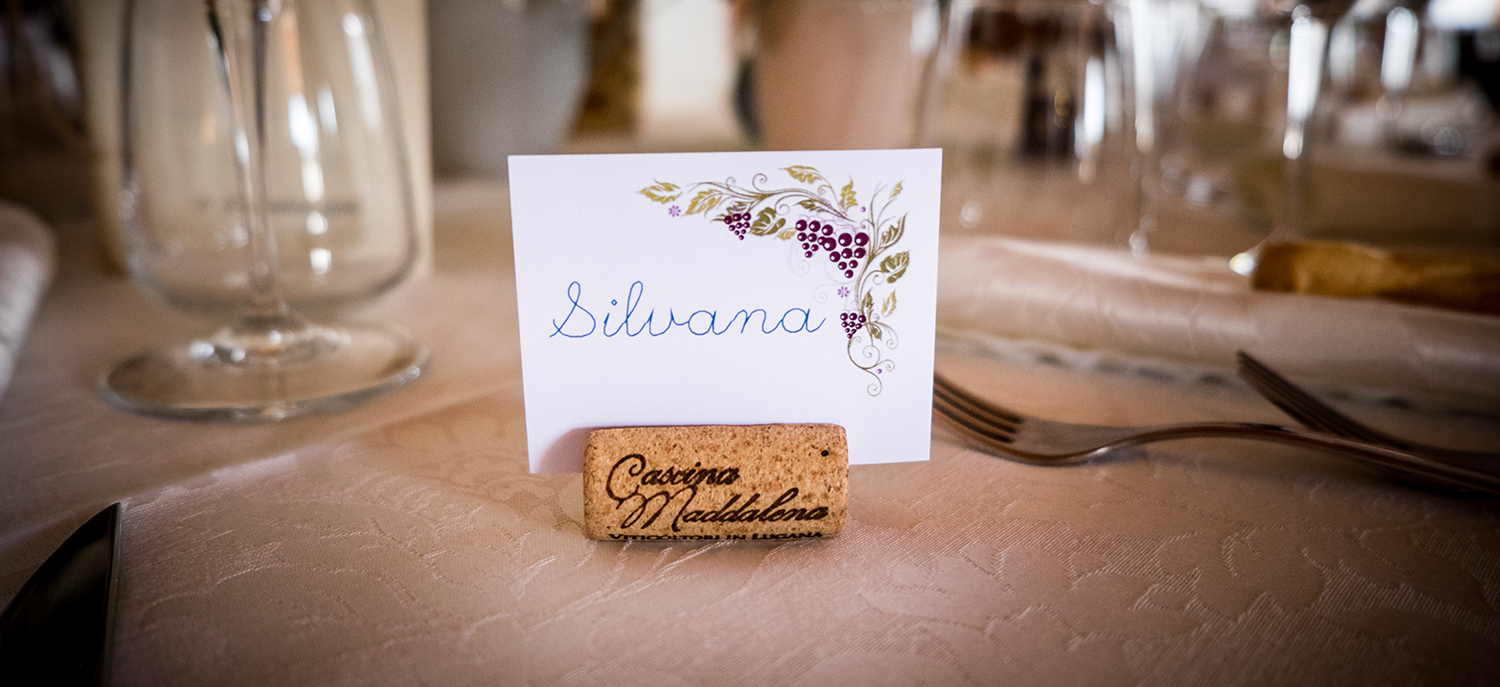 TAKING CARE OF THE DETAILS
Elisa prepares the menu and decorates the tables and room with warmth and taste, she creates the decorations ad hoc and takes care of the details to make your party unique. Meanwhile Raffaella is in the kitchen creating traditional dishes to deliciously accompany the festivities. Mattia will reserve the best bottles of wine for you to make a toast with your guests at your special moment.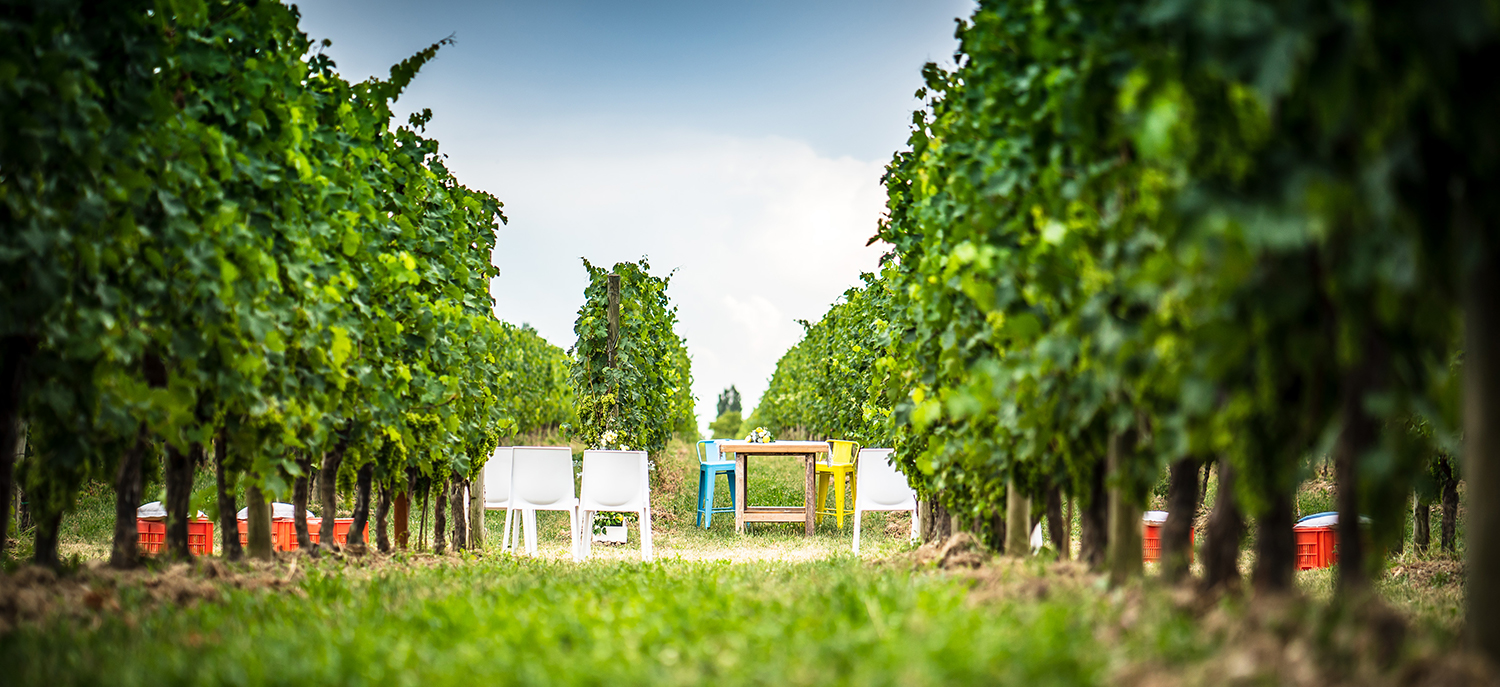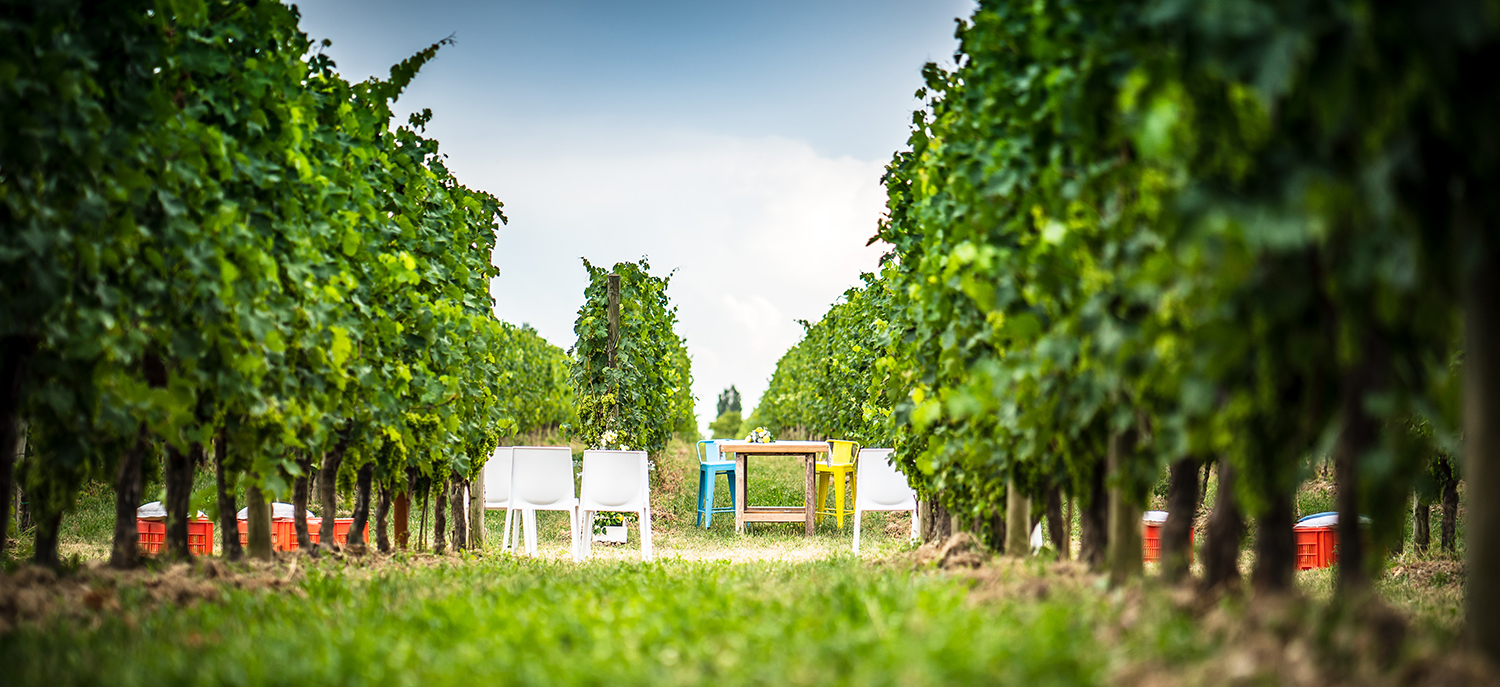 THE MOST BEAUTIFUL DAY
The boxes we use to collect the grapes adorned with white cushions, the atmosphere of an old farmhouse that "makes you feel at home", the green leaves of the vines that peer at the guests and contrast the white dress: a vineyard as a backcloth that embraces you and your guests, with an entire family to create a perfect atmosphere for a beautiful day.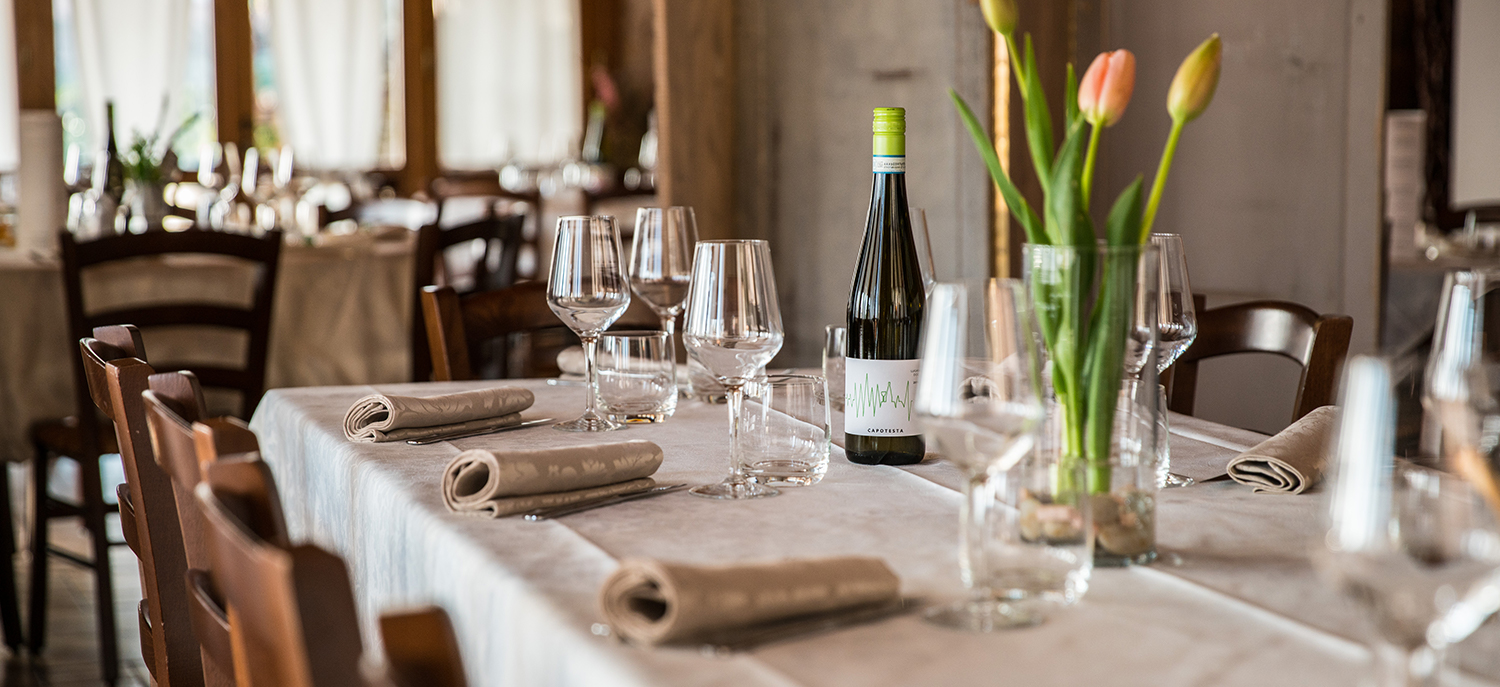 NOT ONLY WEDDINGS
Every event, whether big or small, is special and our vineyards and our farmhouse are just waiting to celebrate it with you. Your wedding anniversary, your child's baptism, your nephew's degree … every event needs only three things: you, the people dearest to you and an entire family at your side to help you organize a party that everyone will remember!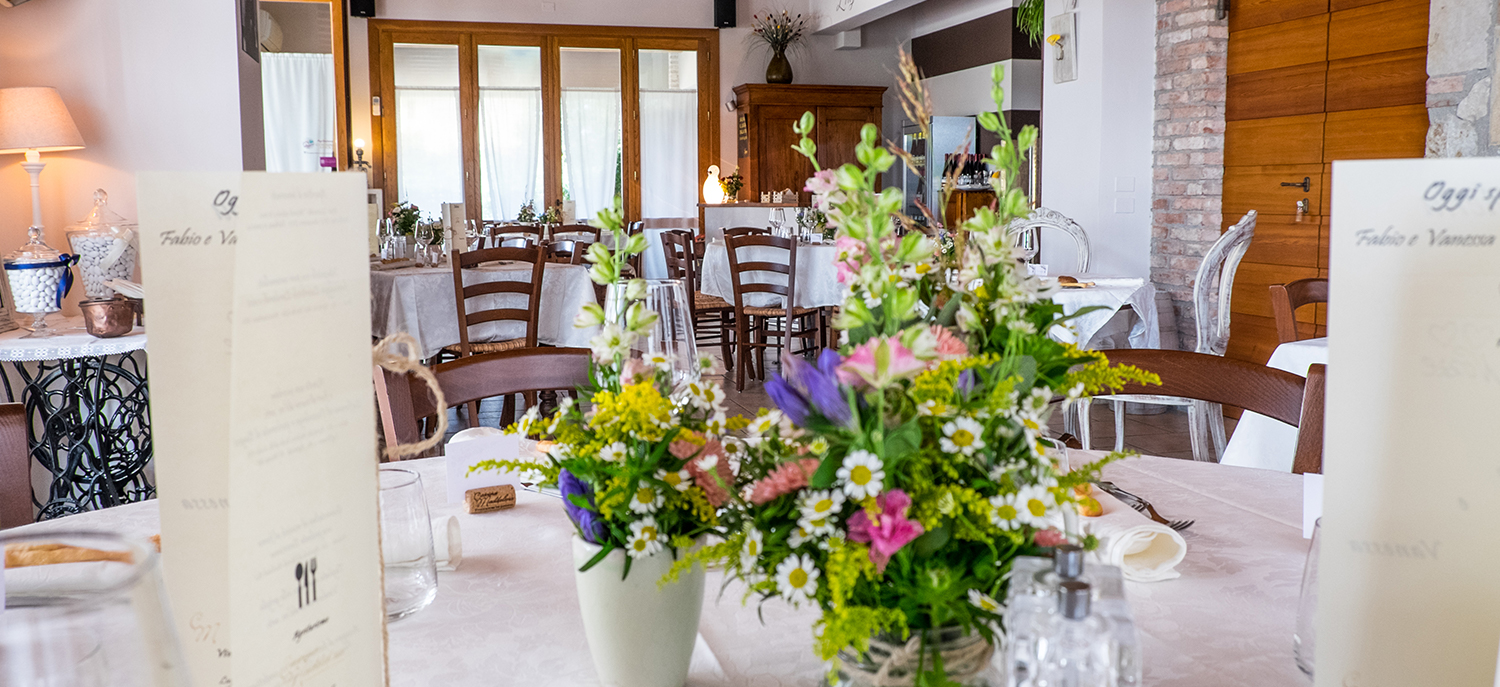 FEEL AT HOME IN THE FARMHOUSE
Nothing at Cascina Maddalena is left to chance. In high season, weather permitting, Elisa and mamma Raffy will decorate the porch and prepare the tables for a welcoming and "natural" reception, in close contact with the healthy country air. In autumn and winter our dining hall is at your disposal to celebrate with your guests.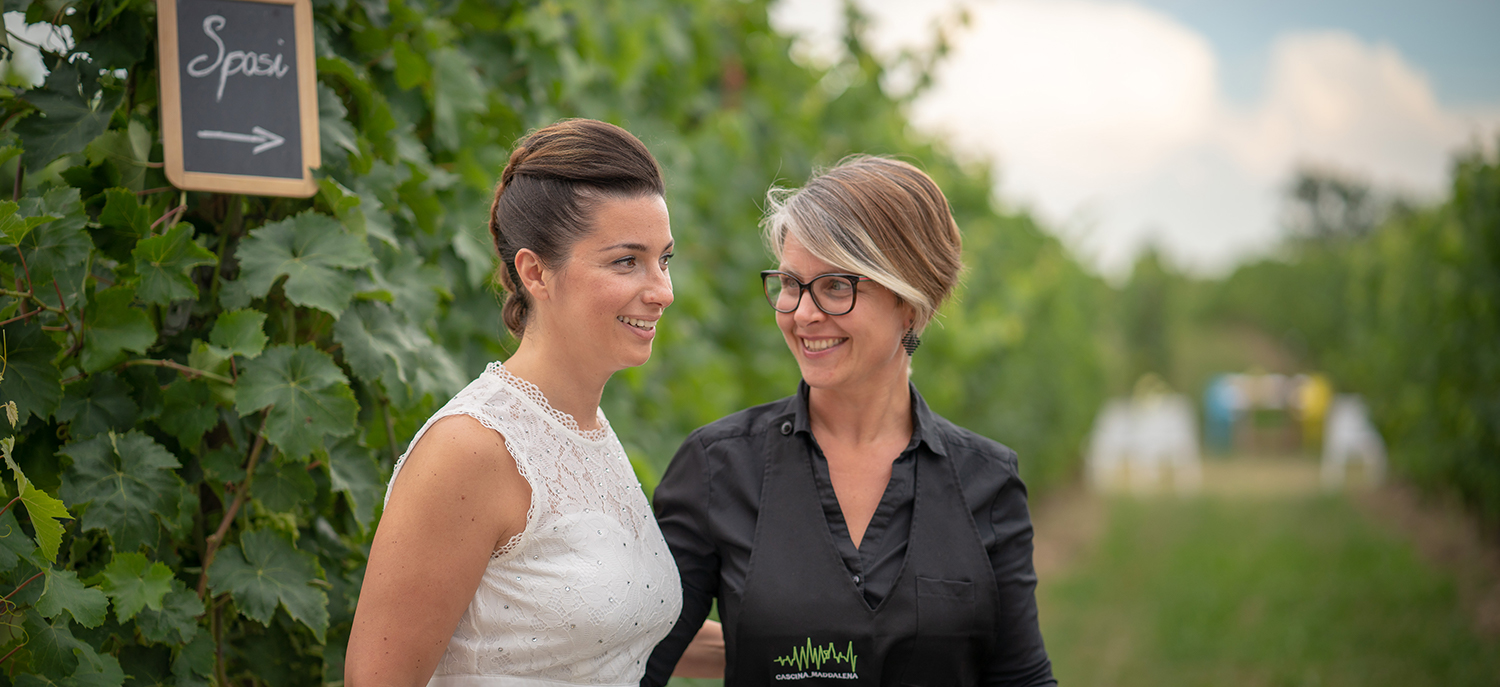 WHAT WE LOVE THE MOST
Elisa and her whole family look forward to helping you organise your wedding.