You can learn how to prepare our dishes too. On request and upon reservation, we organize cooking workshops for individuals, couples or groups of up to 45 people.
Cooking is a fun activity that creates friendships and unites people. By participating in our courses everyone can learn to prepare a series of authentic dishes and surprise their guests with delicious traditional local delicacies.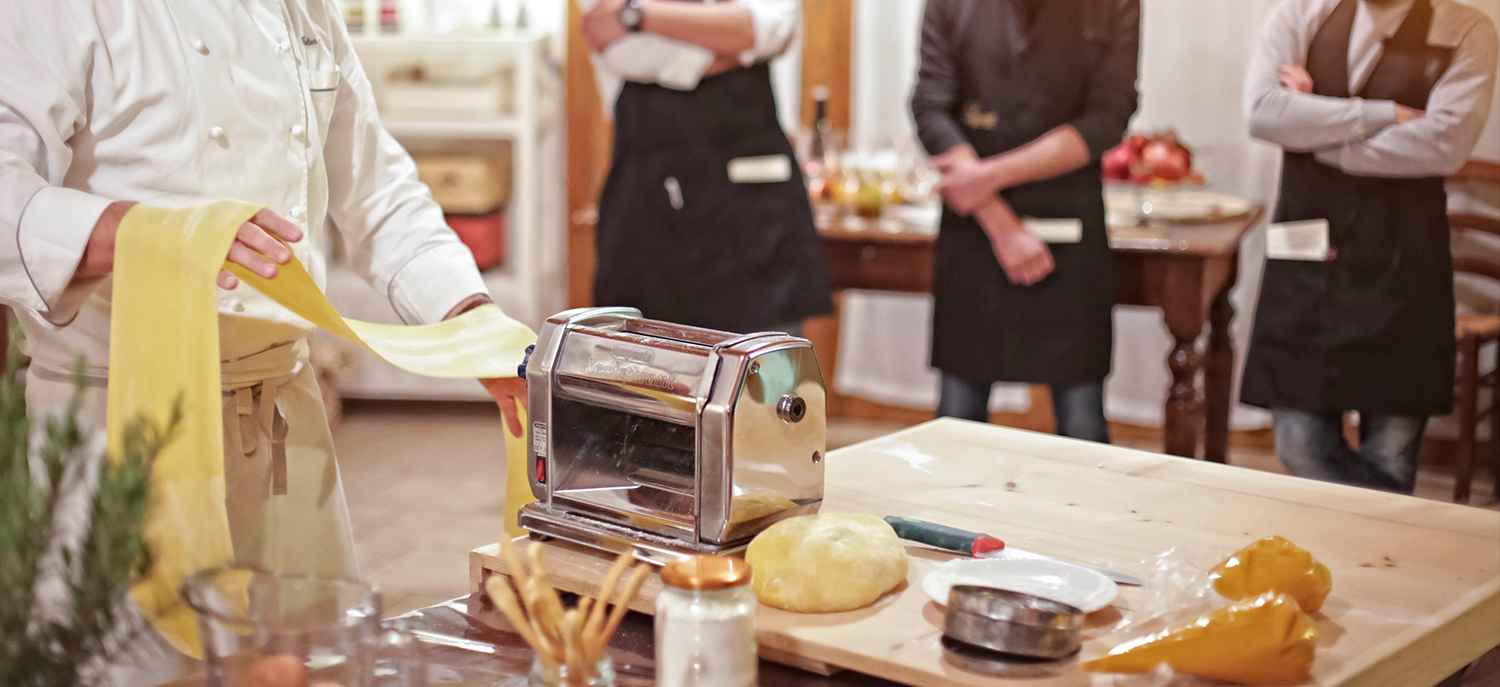 COOK IN THE FARMHOUSE
Everyone works together in the Cascina Maddalena kitchen, preparing the necessary ingredients and picking seasonal vegetables directly from the garden, kneading and following step by step instructions from Raffaella and Elisa. In the end, when our dishes are ready, we will all sit around the table to taste the results of fun teamwork.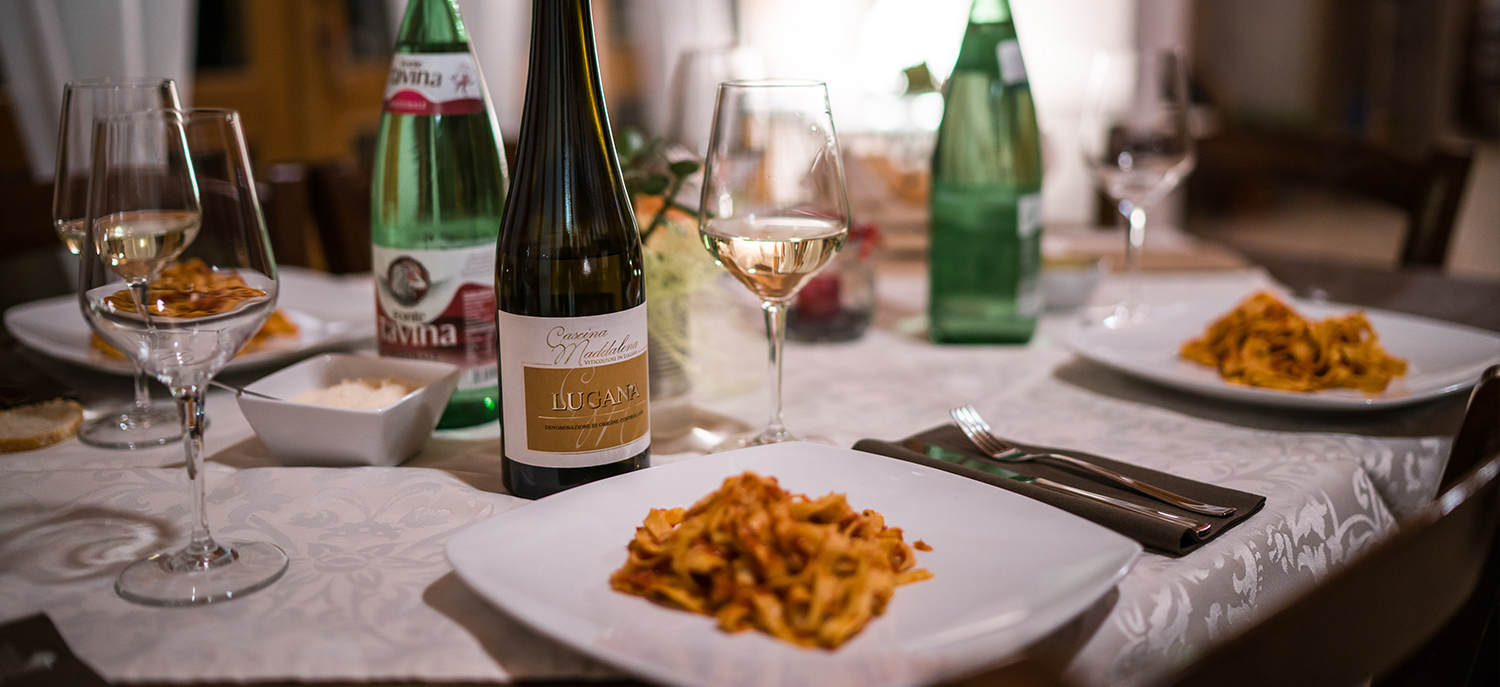 PREPARE TASTE DRINK
The beauty of our cookery courses is that, once the the food has been prepared, we then sit down to taste the delicious results of our work, all together, and toast our efforts with wonderful Cascina Maddalena wines.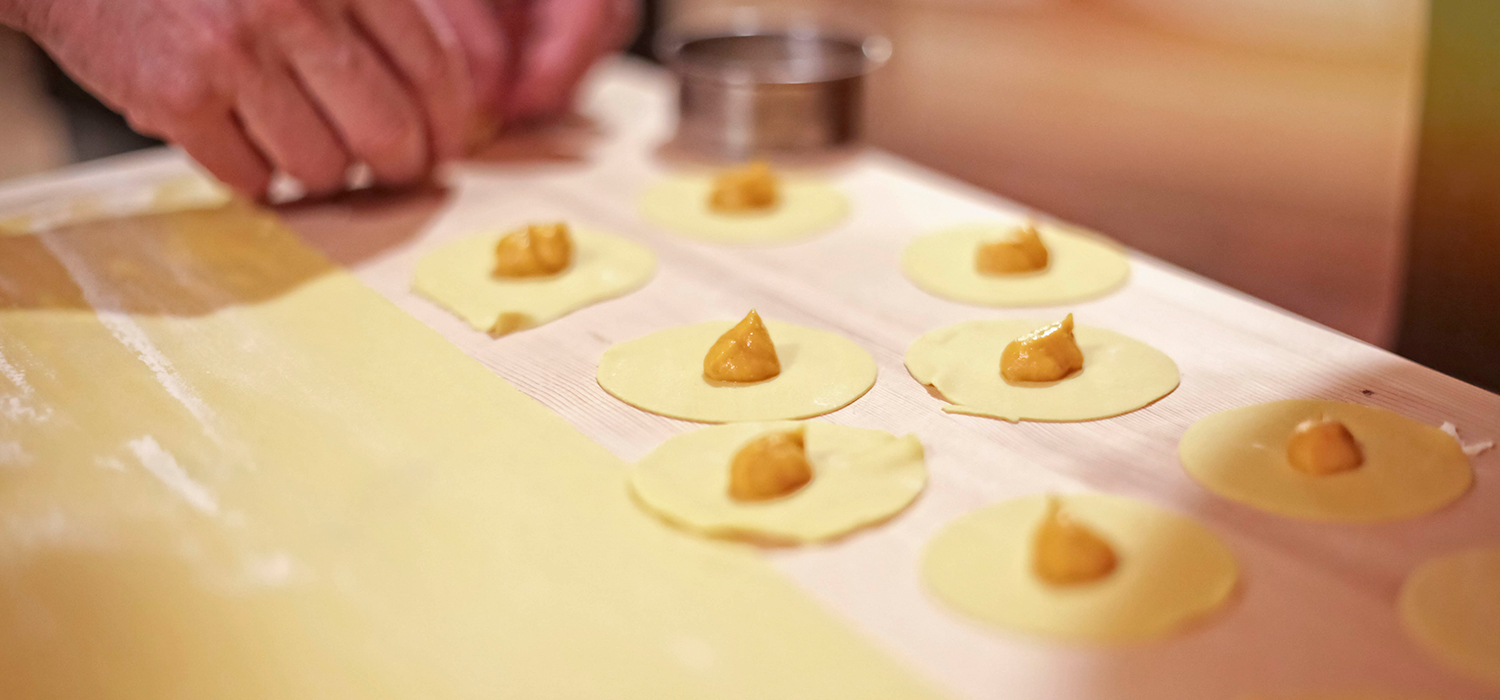 WHAT YOU LEARN
In Cascina Maddalena cooking classes you can learn how to make fresh and stuffed pasta, to prepare bruschetta with fresh vegetables from the garden, stuffed meat rolls and the delicious SBRISOLONA biscuit crumble cake, the specialty of the house.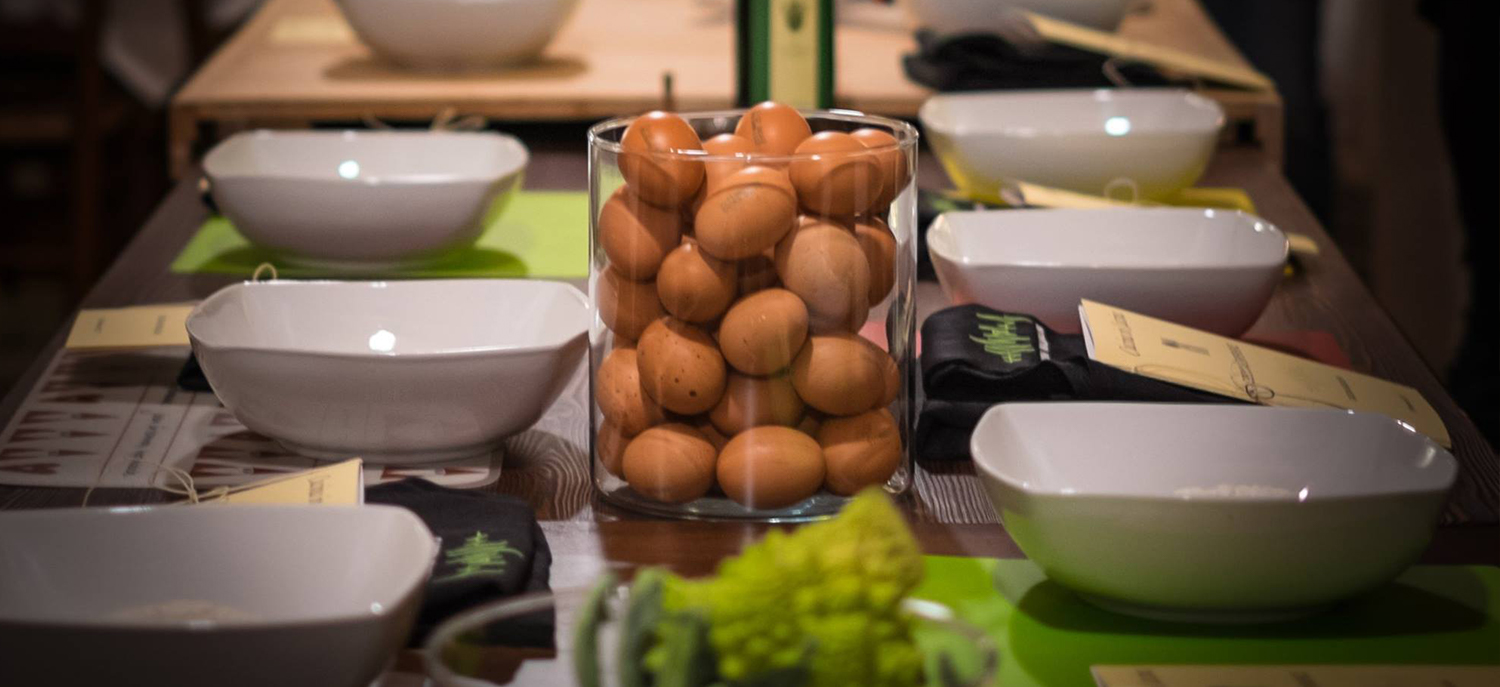 0 KM INGREDIENTS
We only use 0 Km ingredients, because Cascina Maddalena is environmentally friendly and loves to support local farmers. If the ingredients cannot be sourced from our garden or by our company, Elisa shops from nearby farms and brings to the table only high quality 0 Km ingredients.