Warm welcomes have always been our priority. We love what we do every day so much that it is an enormous pleasure for us to be able to share it with you. With advanced booking, we can offer guided tours in your native language with wine tasting, to get you excited about our land and its fruits THE TURBIANA GRAPE.
Both the winery and the farm are without barriers and accessible to everyone!
VISIT CASCINA MADDALENA, CHOOSE YOUR TOUR WITH WINE TASTING!

BEPI's hat TOUR
3 wines to taste,
tasting time: 1.30 h.

PALMA's powder TOUR
4 wines to taste,
tasting time: 1.30 h.

GINO's bike TOUR
5 wines to taste,
tasting time: 2 h.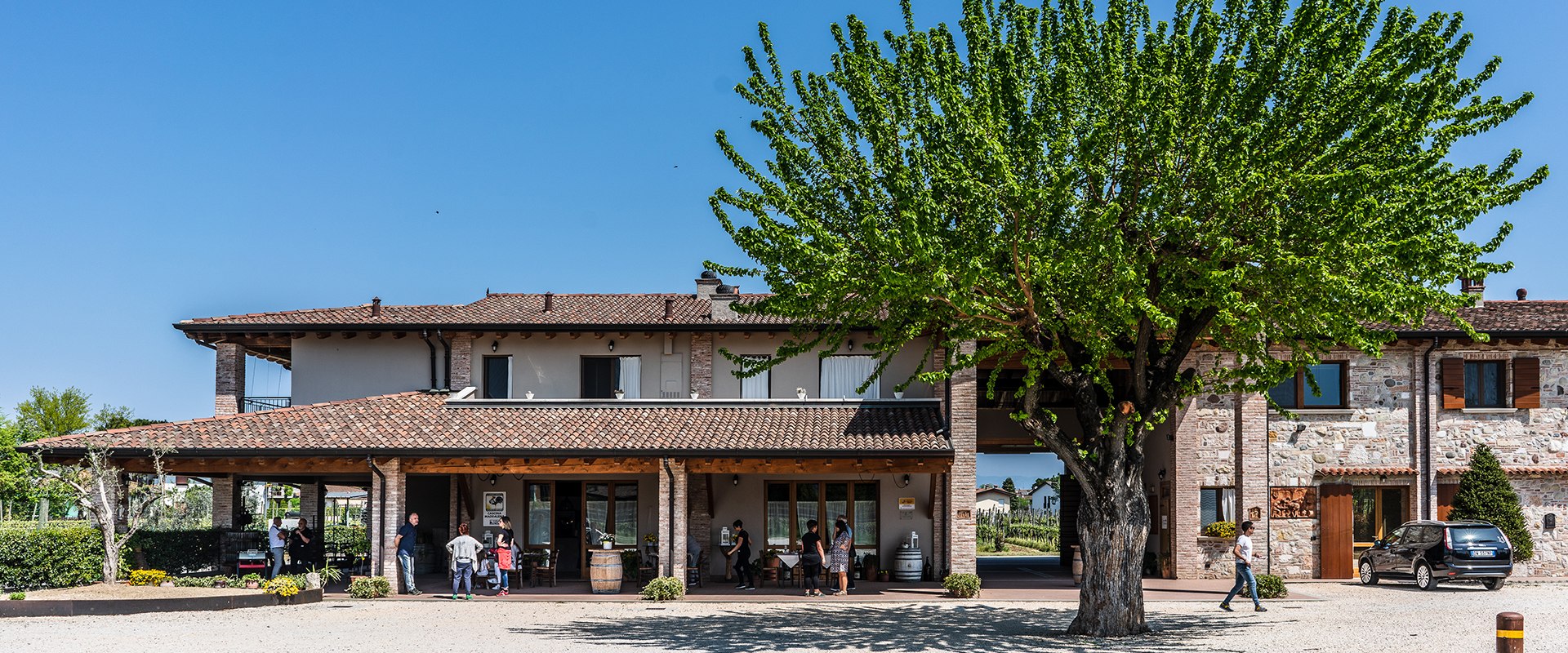 IT ALL STARTED WITH A DREAM
Elisa is waiting for you: she will tell you how a dream became reality and how every year it gains momentum with new projects and more and more passion. With Elisa you can discover the LUGANA DOC wine, its history and its continuous growth, a small but precious denomination that is the pride of our Garda territory.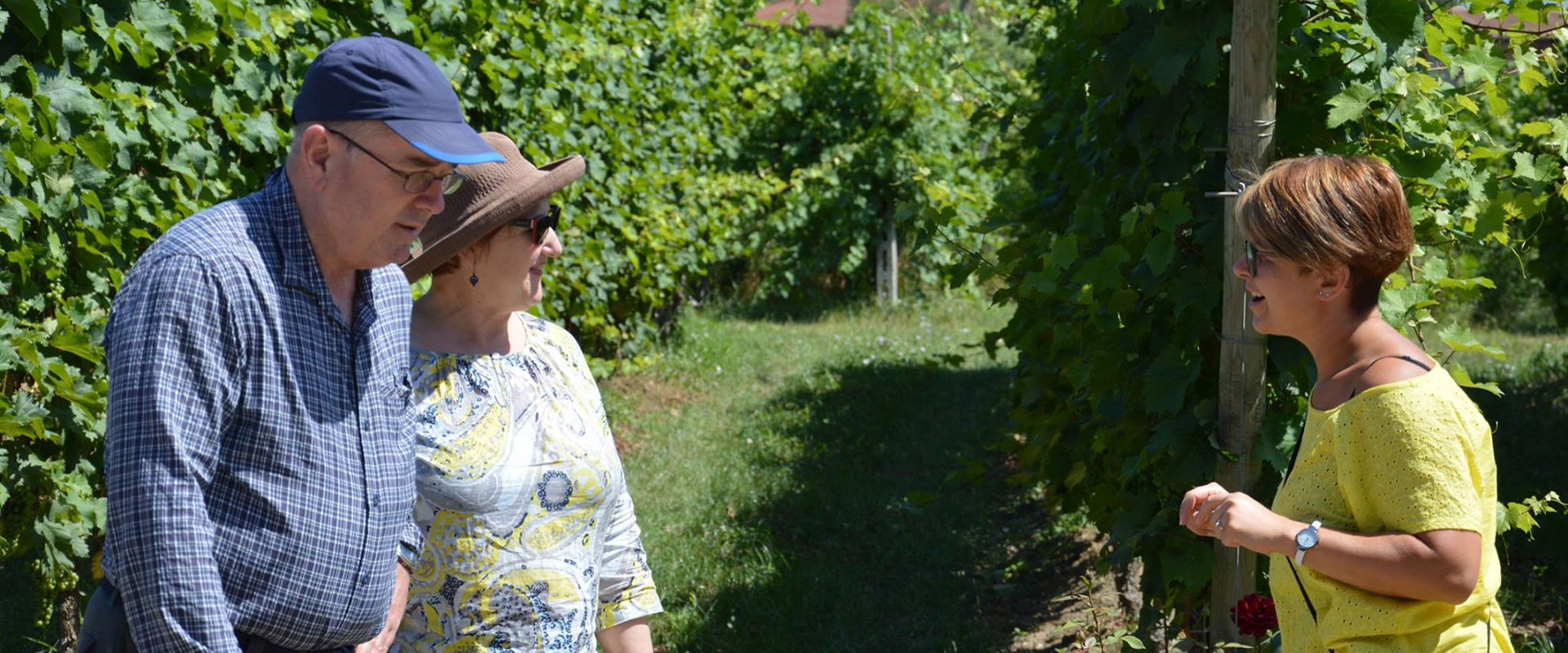 A UNIQUE TERRITORY
You will be pleasantly immersed in the splendour of the vineyards, you can stroll through the rows of vines and we will tell you about the winds that blow from the north and the warmth of the lake, together they create the perfect climate for our vineyard. We will also reveal the true secret of Lugana: the CLAY SOIL.
Unique combinations that create a unique wine.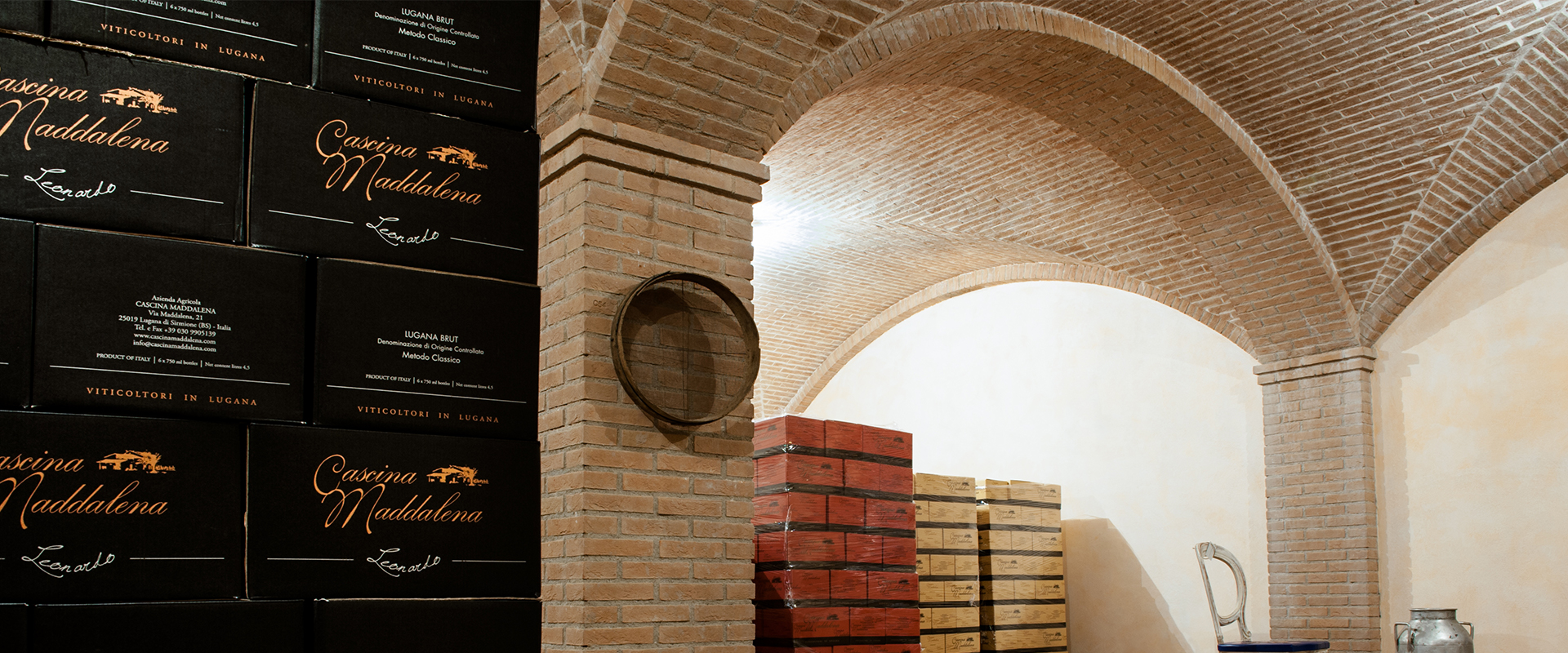 UNDER BRICK ARCHES YOU DISCOVER 
0 DOSAGE
If you are lucky you might find Mattia busy in the cellar decanting his wine, then you are invited to go downstairs to the brick lined cellar that contains rows of bottles ready for the new vintage; here you will discover the classic "champenoise" method of wine making, a peculiarity of our company.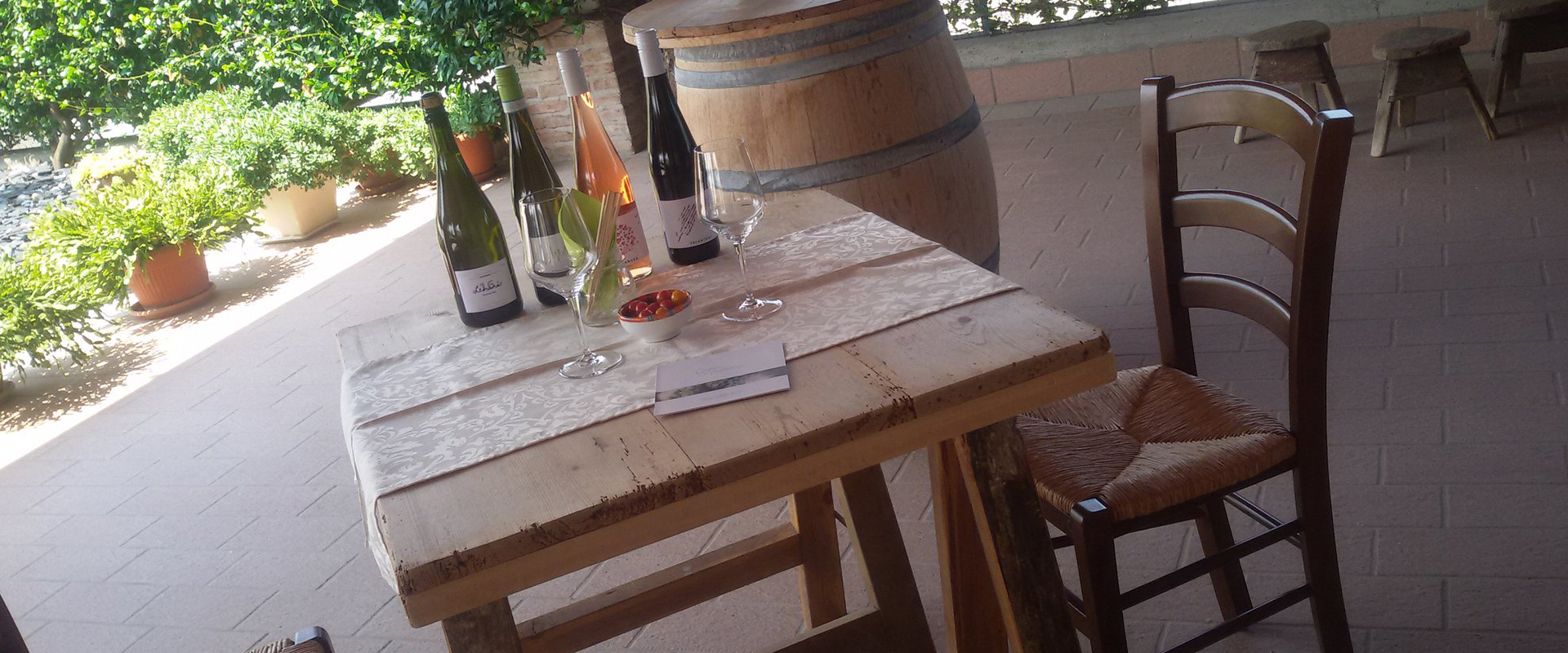 EVERYTHING HAS A STORY
Cascina Maddalena's history is deeply linked to the Zordan family and as you walk around the farm you can slowly piece together the story of the farmhouse. Every object, every label, every corner has an origin and a meaning. And every piece of this puzzle fits together to create new life.
We love to give new life to old family objects, and each of them has an anecdote to tell, including the table prepared for you.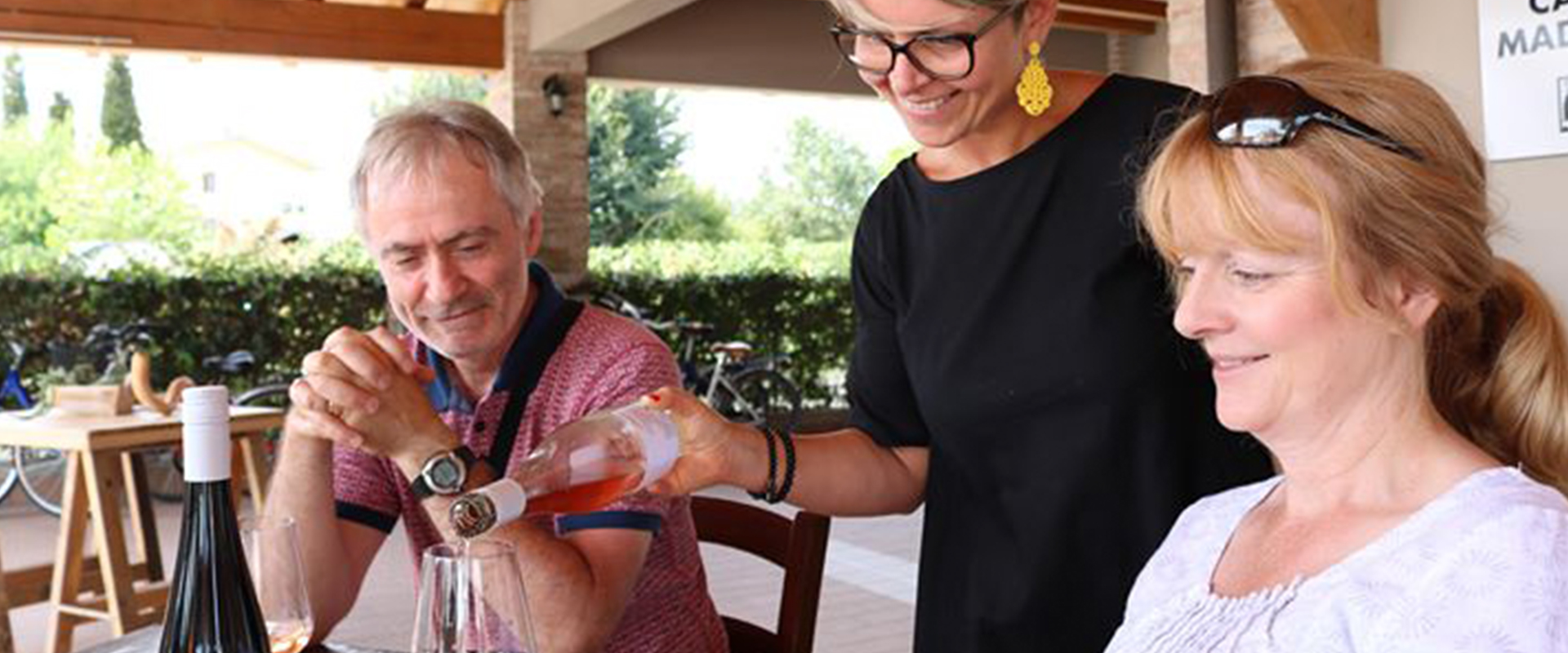 ELISA AND HER PASSION
There are those who make wine and those who tell you about it. Elisa has made her passion her job. She has Lugana wine in her heart and will tell you all about it. He loves being with her guests and talking with them, she inherited this from her mother Raffaella who you will have the pleasure of meeting during your visit to the winery.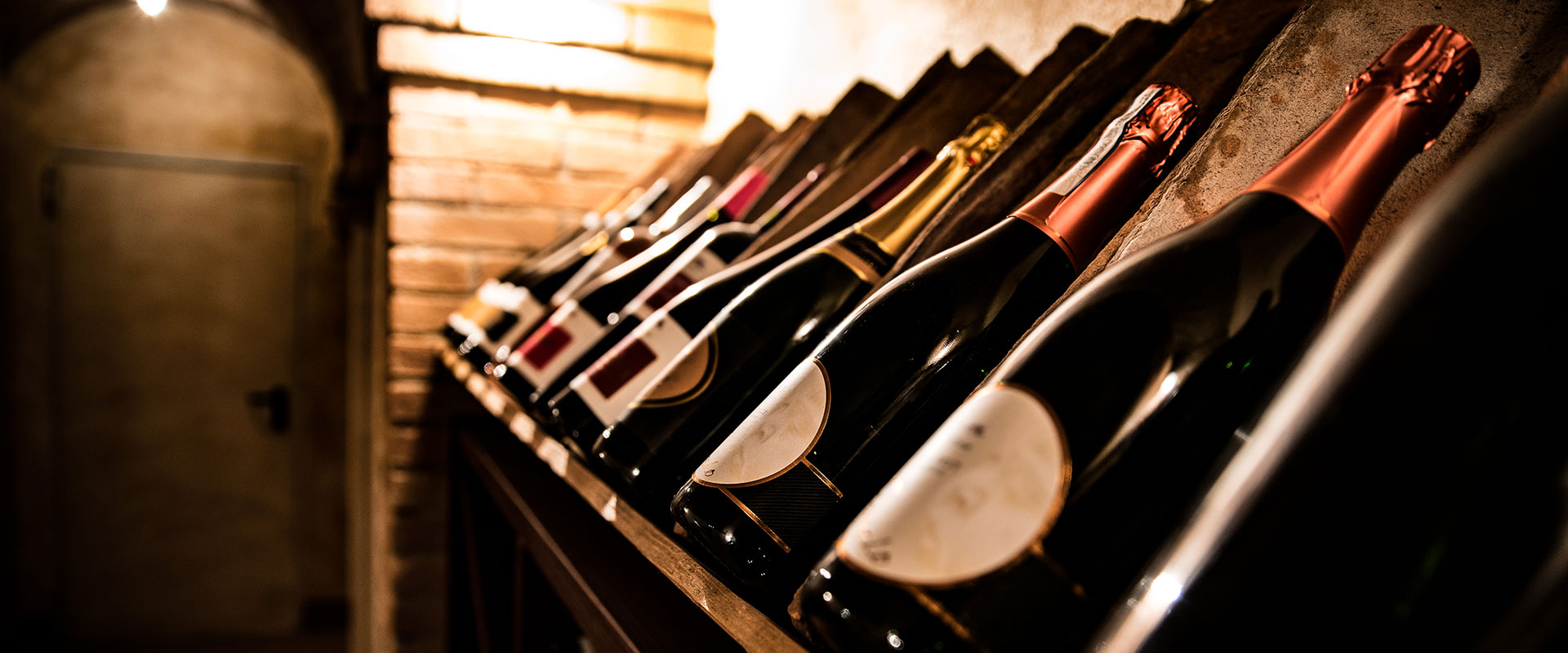 GUIDED TOUR OF THE WINERY AND TASTING OF OUR PRODUCTS
Cascina Maddalena is ideal for a WINERY GUIDED TOUR with TASTING OF LOCAL PRODUCTS for singles, couples and groups.
The tour begins in the green  Lugana vineyards and then continues in the winery to see the winemaking processes, where you will discover how we process our precious grapes, the types of wine and our values, and finally you will visit the underground cellar.
The tour ends in the farm, where you can taste our wines accompanied by other local delicacies and excellent jams and marmalades made by mamma Raffaella.
After tasting, you can take home the flavours of our land.  Our farm shop offers Garda DOP extra virgin olive oil, our homemade jams and of course our wine.
Where are you from?
Don't worry, our wine tours are in English and in other languages on request.
How will you get here?
Whatever your means of transport, we are equipped to welcome you.
There is a spacious and convenient parking area for buses and cars.
We are a ten minute drive from the centre of Sirmione and about ten minutes from the Sirmione motorway exit.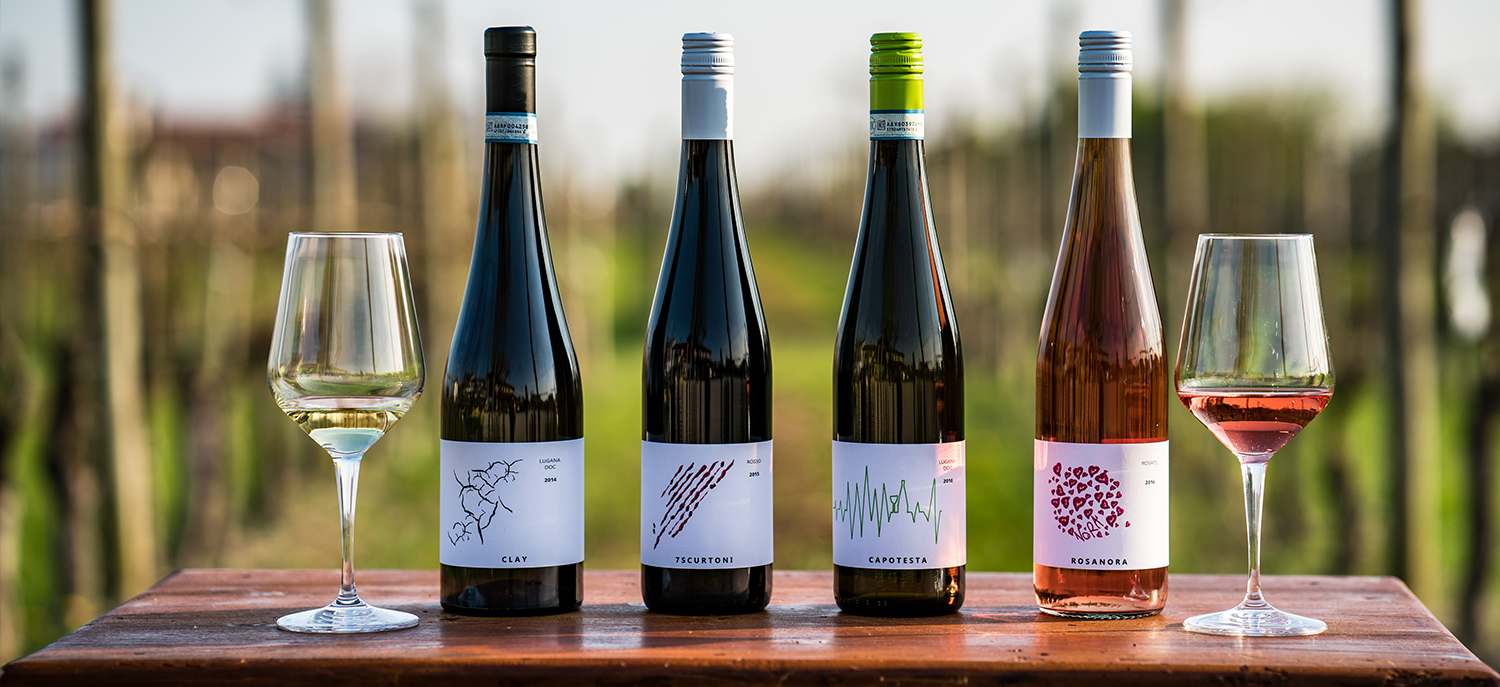 Wines for tasting may vary according to the type of tasting experience chosen and product availability:
Sparkling LEONARDO classic method
Lugana DOC vintage CAPOTESTA
Lugana DOC CAPOTESTA old vintage
ROSANORA Rosé
7 SCURTONI red
For info contact Elisa: +39 346 02 75 513 – office hours from Monday to Saturday, also WhatsApp, or send an email to: info@cascinamaddalena.com

Every Wednesday from May to September at 14:00 hrs, Tours in Italian and English.
Alternatively you can book your tasting by filling out the form below with your details, indicating the number of people and the day you wish to visit us. We will reply as soon as possible to confirm your reservation.